Obituary
Chamira Deniece Sanders
Chamira's Obituary
Chamira DeNiece Sanders was born an Angel on August 25, 1998 as a loving daughter, sister, granddaughter, aunt, cousin and friend. Every moment spent with Chamira was like a dream. All of the love that came from such a young lady, her heart was a big as the world.Chamira graduated from Lincoln School of the Arts and recently attended Vincent High School as a freshman. Her studies were Business and Agriculture. Those that knew Chamira knew her favorite hobby was to sing. She would always say she would learn to sing real good so she could make her family wealthy. Chamira loved music of all kinds. She loved dancing, cultural dancing, running, playing musical instruments, playing with the school band, chorus and her new found interest, basketball. Most of all, Chamira loved her Family and Friends. She always gave the tightest hugs and the biggest smiles that money couldn't buy. Chamira could never accept sadness; it just didn't fit her personality.Chamira is a Gift from God and Heavenly sent that touched the lives of many people that crossed her path. There are a lot of great things to be said about Chamira. Although she is on her Journey home, she will be missed by many and never will be forgotten.Chamira DeNiece Sanders departed this life on September 22, 2012. She was proceeded in death by her great-grandmother, Dorothy M. Brown; father, Darnell D. Tucker; great uncle, James E. Walton.She leaves to cherish her memory; mother, Veda Buckner; stepfather, Steve Buckner; two sisters, Aaliyah and Kaylan Tucker; stepsister, Abria Buckner; three half sisters, Asya, Unique and Sa'riyah Tucker; god sister, Mrs. Rikki Harris; two half brothers, Deandre and Aviair Tucker; grandmothers, Annie Warren, Belinda K. McCray, and Colleen Bowman; grandfather, Danny Warren; seven aunts, Mrs. Tonja Richardson, Dana and Deondra Warren, Shannon Alford, Schivon Murray and Reon Bowman; five uncles, Kwanza Johnson, Danny Warren, Jr., Damion Tucker, James Bowman and Ishmah Young; nephew, Anterion Deon Alexander II; and a host of great aunts, uncles, cousins and friends.There will be a public visitation at the Funeral Home on Thursday, September 27, from 4:00-5:00 PM. There will also be an additional visitation at the Funeral Home on Friday, September 28, from 10:00-11:00 AM. Her funeral service will be at 11:00 AM. Burial at Glen Oaks Cemetery will follow.
Add or view memories
Memories of Chamira
Makayla
Dec 1, 2015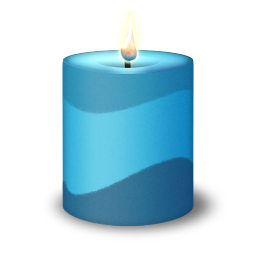 CHAMIRAAAAA, i miss you so much dude.you don know aint nothing the same. our turn ups use to be so real. it still just dont seem right that you gone. I miss coming over us being up to no good you me and bre. i love you girl
Makayla Davis
Apr 24, 2015
Hey girly, i miss you so much. i aint forgot about you baby. ill see you soon
Dana
Nov 28, 2014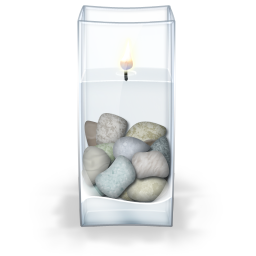 I love You
Makayla Davis
Oct 15, 2014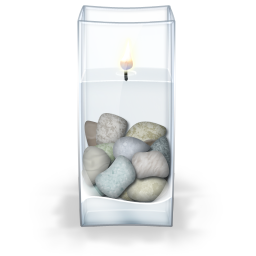 i love and miss you baby girl. your on my mind so just thought Id tell you I love you
Makayla Davis
Sep 23, 2014
i miss you baby girl, I really do.. with all my heart. I wish you where here its been 2 years and a day. its hard very hard to think about it .. to type this even.. we have so many memories. I couldn't ask for a better bestfriend cause lord knows cant nobody do what you did. your funny, happy, smart and as intelligent as possible. I love you baby and I misss you dearly
Dana
Aug 5, 2014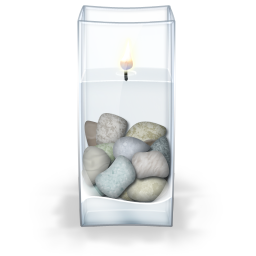 Continue to visit me baby girl. I Love you soooooo much
Asya
Apr 2, 2014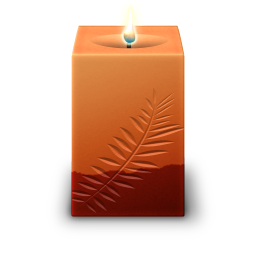 Mina I Haven't Forgot About.... I Love You Princess, I'll Be To See You Soon I Promise... Kills Me Even Writing On This Site But ANYTHING For You Mwauhhhh See You Later Boo .
Keyera
Mar 20, 2014
Hey Cousin i miss you sooo much.! al i can do is think about all the funny things we did, lol ! I love you !!!!!! ill never foget the times we had and im glad your in a better place!! Tell Rosaaa i said Heyy LOL
DorrryK
Mar 6, 2014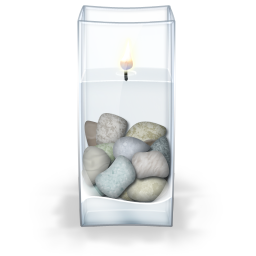 IMISS YOU SO MUCH SISTER WISH YOU WAS STILL HERE FORREAL WE NEVER GOT TO SAY GOODBYE ILOVE YOU BABY GIRL :) :(
Big Sis Kaylan
Jan 17, 2014
Big Sis Kaylan
Jan 17, 2014

Dion
Jan 16, 2014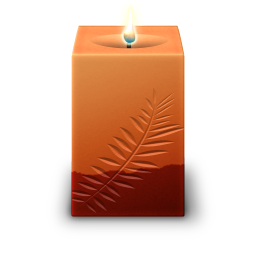 I miss you CHAMIRA.
Anyla
Dec 20, 2013
I Miss You So Much Miraaaaaa/:
miracle
Dec 15, 2013
I miss yhuu cuzoo
Tierraa
Dec 12, 2013

Chamiraa I Miss You Soo Much I Didn't Forget About You I Wish ICan See YOU Just One Last Time I'm Missin Youuu Goofy Girl ♡♡
Dayona
Nov 25, 2013
chamira i love you and miss you soooooo much i hope u dont think i forgot about you NEVER will i forget are memories we share will forever be in my
Kaylan
Nov 1, 2013

Khalilahh
Oct 31, 2013
i miss you bestfriend and i really needs to talk to you. You been gone for wayyyy toooo longggggg! We haven't forgot about you so i hope you don't think that. I love you Bestfriend!
Dion
Oct 8, 2013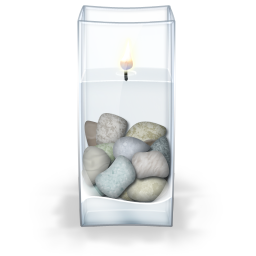 Love You Mira && I Will ALWAYS Have The Jacket w. you On The Back
Asya
Oct 1, 2013

Minaaaaa? I Miss you Princess I wish You Was Here With Me Dude, Nobody Understand Me Like You Did Every time i show somebody a picture of you they be like aww Asya you cute lol they swear we twins...! But I Wish i can Just Hear You Say I Love You Sister One More Time With That Big Ass Smile.. Well I Love You Mina Rest In Paradise Boo
Mamie
Aug 29, 2013

Chamira R.I.P I Love You We Had Great Memories At Lincoln You Are Never Forgotten
Kaylan
Aug 26, 2013

Kanaki
Aug 25, 2013
Rip chamira love you
Joseph
Aug 25, 2013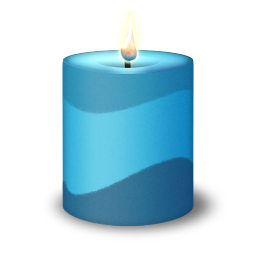 R.I.P And Happy Birthdayy

(C)hamira
(D)eNiece
(S)anders

Gone But Never Forgotten LOve You
Kaylan
Jul 2, 2013

Hey baby girl I jus wanted to see how u was doin. I was at a car show n they was playing the music they played off madea n it reminded me of you lol I love you girl❤❤ p.s. I graduated n going off to college just for you!
Abria
Jul 2, 2013
Hey Chamira Boo. How's it going? It's not the same with you gone. It's like everything changed. I really miss you big sister, I miss them days when we used to stay bothering Kaylan & Aaliyah. & play school, and all them other games we used to play. I wish you was still here with us; your family & friends . But I LOVE you, R.I.P Miraa :)
Jyzmyns
Jul 2, 2013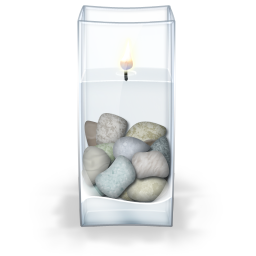 Chamira I miss you so much. i wish i could of saw you almost everyday at school. i miss you giving me hugs at school. i just wish you was still here with your friends & family. R.I.P Chamira (:
Kim
Jun 1, 2013

Your love,your soul,your caring ways and ,most of all your presence still lingers in the sky. Rest in Paradise. :)
Asya
May 31, 2013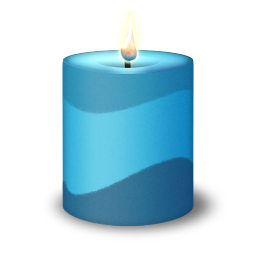 I Come On Here Everyday Just To See Your Face, And From This Day Fourth I Will Come Visit And Talk To You EVERYDAY On Here I Love You Mina When I Hear People Say Your My Twin All I Can Do Is Smile To Stop From Crying
shemika
May 29, 2013
chamira was like a lilttle sister to me we had so much fun at lca i knew chamira sence the 6th grade we plan to do everything together she use to come to my house we use to go to the lake, mall dancewars, i miss mira soo much it kill me that she not here no more we use to talk about everything. i miss her smile her voice her being goffy, we same after lca we goin to vincent we same we come together we leave together. but now that u gone it dont feel right. u suppost to come to my house on sep 22 but u didnt it hurt me when i got da phone call..

i love u miraa from you lil big sister mika
Santasha
May 29, 2013
Hey sus i been missing you alot we had alot of fun with eacher at lca i miss all the time we used to act crazy with echuther seeing you dance on the stage or you going though the hallway singing seeing your big smiles making me happy when i was down i miss you so much words can not say it nomore man i wish this was all a dream i just wish i can see you again so we can have fun again i love you sus nd cant wait to see you again
Asya
May 28, 2013

I Love And Miss You Mina.
Khalilah
May 24, 2013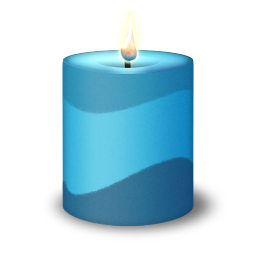 Bestfriend, I miss you so much and I love you. I need to see you at least one last time. I know you miss all of us down here your family, friends, & your boyfriend. Just at least come to my dream and let me know how your doing and what's been going on.

#I loove you!
May 20, 2013

Chamira iMiss Alotttttt. You Was a REAL BigSis To Me , You Loved To Sing & Dance & Some Rib Me Lol. The Memories We Had Was The Best!
R.I.P Mira We Love You. ❤
Kristina
May 10, 2013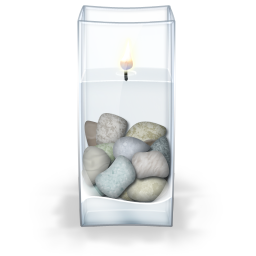 R.I.P
REST.IN.PEACE CHAMIRAAA
Kaylan
May 7, 2013

I love you babygirl.
Khalilah
Apr 22, 2013
Chamira D. Sanders man you know where we left off, and when i come home we will finish off where that was. man I love you and glad that at least since you a week before you passed. i will get down for you any day! and I'm just curious on if these people that be claiming you really knew you. but I really need to laugh, dance and sing/rap with you I miss you soooooooo much!
kareah
Apr 18, 2013
- i love youuuu miraaa, itsss so saddd to even hear about thisss, but your gone & NEVER forgotten NFBS . (:

-Sincerely KAREAH
Photos & Videos of Chamira
Videos
Loading...
Photos
Loading...
Healing Registry
Services & Events
Visitation

Krause Funeral Home, 9000 West Capitol Drive, Milwaukee, Thursday, September 27, 4:00-5:00 PM. Additional Visitation: Krause Funeral Home, 9000 West Capitol Drive, Milwaukee, Friday, September 28, 10:00-11:00 AM.
Service

Krause Funeral Home, 9000 West Capitol Drive, Milwaukee, Friday, September 28, 11:00 AM.
Subscribe to updates
To receive email notifications when a new memory or photo is added to Chamira's online obituary, please enter your information below.
Chamira's Monument
Loading...
+